Check out the new hooligans known as the "SBDs"! To find out more check out our characters.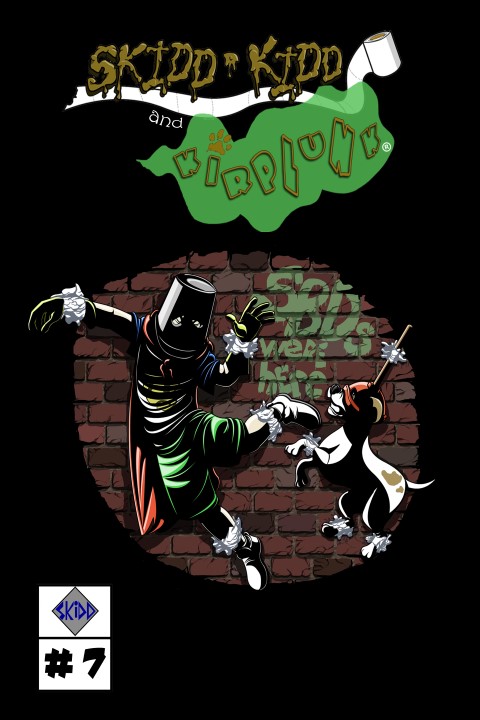 Comic #7 of Skidd Kidd and Kirplunk
Why is all of the toilet paper in the city of Gastropolis being stolen? What is all this graffiti that has been spray painted all over town? Detective Crud and the police can't solve this mystery and even the Professor claims that he has never heard of them nor has he had any hand in their creation. Can Skidd Kidd and Kirplunk defeat this evil group of hooligans known as the SBDs?